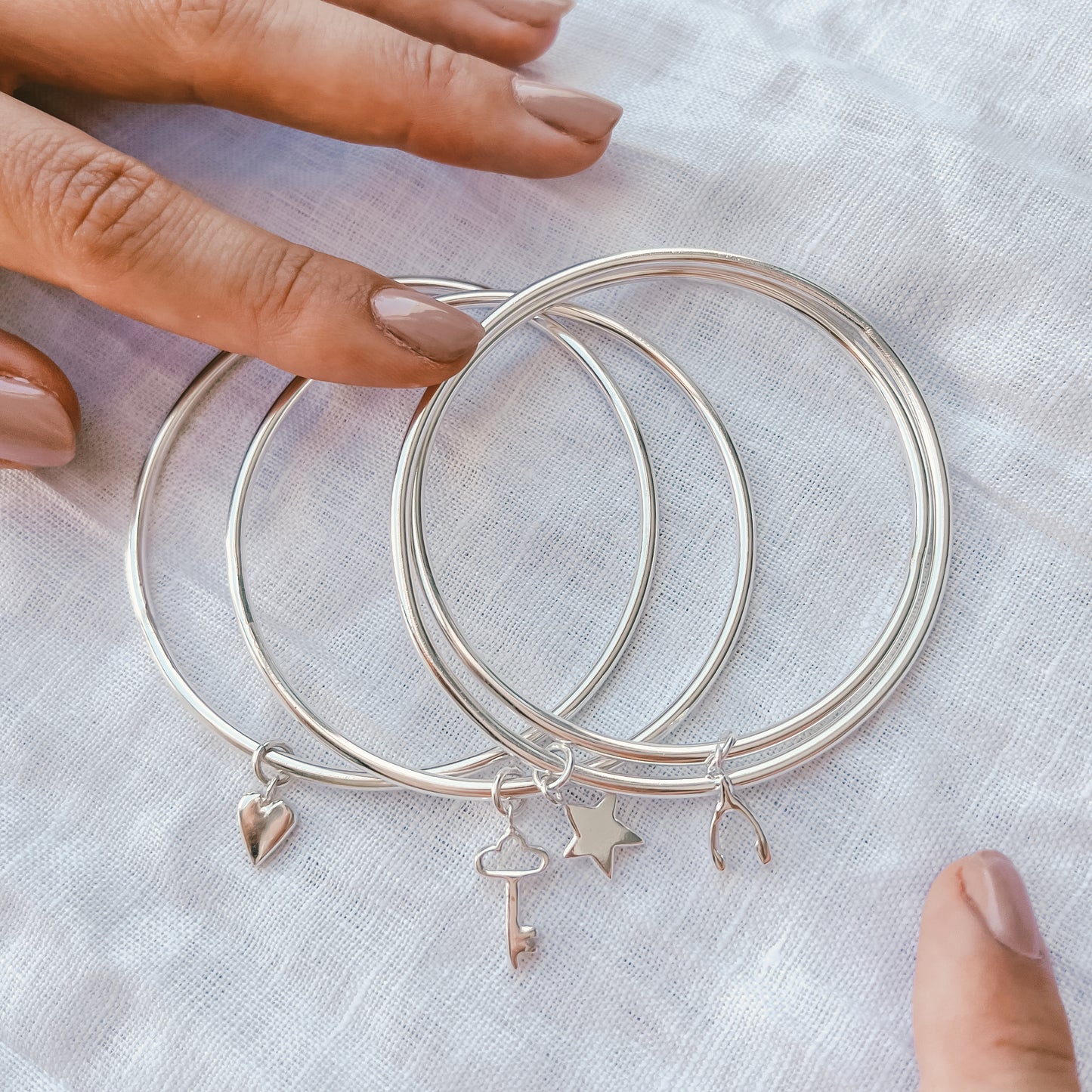 5 Tips on caring for your jewellery
Jewellery is made to be worn and loved but like the things we treasure in life it too needs a little care to ensure it keeps looking its best. Follow these tips to ensuring that it continues to shine and last for years to come.
Tip 1: Keep it clean
Regularly clean your jewellery to remove dirt, oils, and buildup. Use a soft cloth or if needed use warm water, mild soap and pat dry. For solid sterling silver and gold pieces you can also use a soft toothbrush when cleaning. Silver and gold polishing cloths are also a great way to keep your jewellery sparkling.
Tip 2: Store it properly
Store pieces separately to avoid chains knotting and pieces rubbing and to minimise tarnishing. Consider using jewellery boxes, pouches, or compartments to keep them organised and protected. An airtight container stored out of direct sunlight is best for keeping your silver pieces tarnish free for longer.
Tip 3: Avoid contact with chemicals
Yes that means your perfume! Ingredients used in cosmetics can have an adverse reaction to precious metals. Apply creams, lotions, perfumes/sprays and sunscreen first and then your jewellery after.
Tip 4: Handle with care
When handling your jewellery, be gentle and avoid pulling, tugging, or bending delicate parts. Remove jewellery before engaging in activities that could cause damage. It is recommended to remove delicate necklaces/ bracelets before sleeping.
Tip 5: Professional check-ups
Call in and see your local jeweller for inspections and maintenance. They can check for loose stones, worn-out prongs, or any other issues that may require attention to keep your jewellery in optimal condition.